Hermes Hardware
Good to know
When BUYING AN HERMÈS HANDBAG on the secondhand market, it pays to know what to look for in terms of AUTHENTICITY in your hardware. The metal accents on your bag should all be of the same tone throughout (there are only some very rare exceptions to this rule), and have a weight to them – they are crafted from a solid brass base after all. On Birkin and Kelly bags, you'll find 'Hermès-Paris' stamped on the front plate, as well as 'Hermès' engraved on the lock, key, and in newer cases, the zip. Some zips also feature the letter 'H' at the base. Whilst engravings have varied over the years, always look out for typography which is neat, crisp and evenly spaced, and that aesthetically matches (for example, corresponding sets of numbers on the lock and key).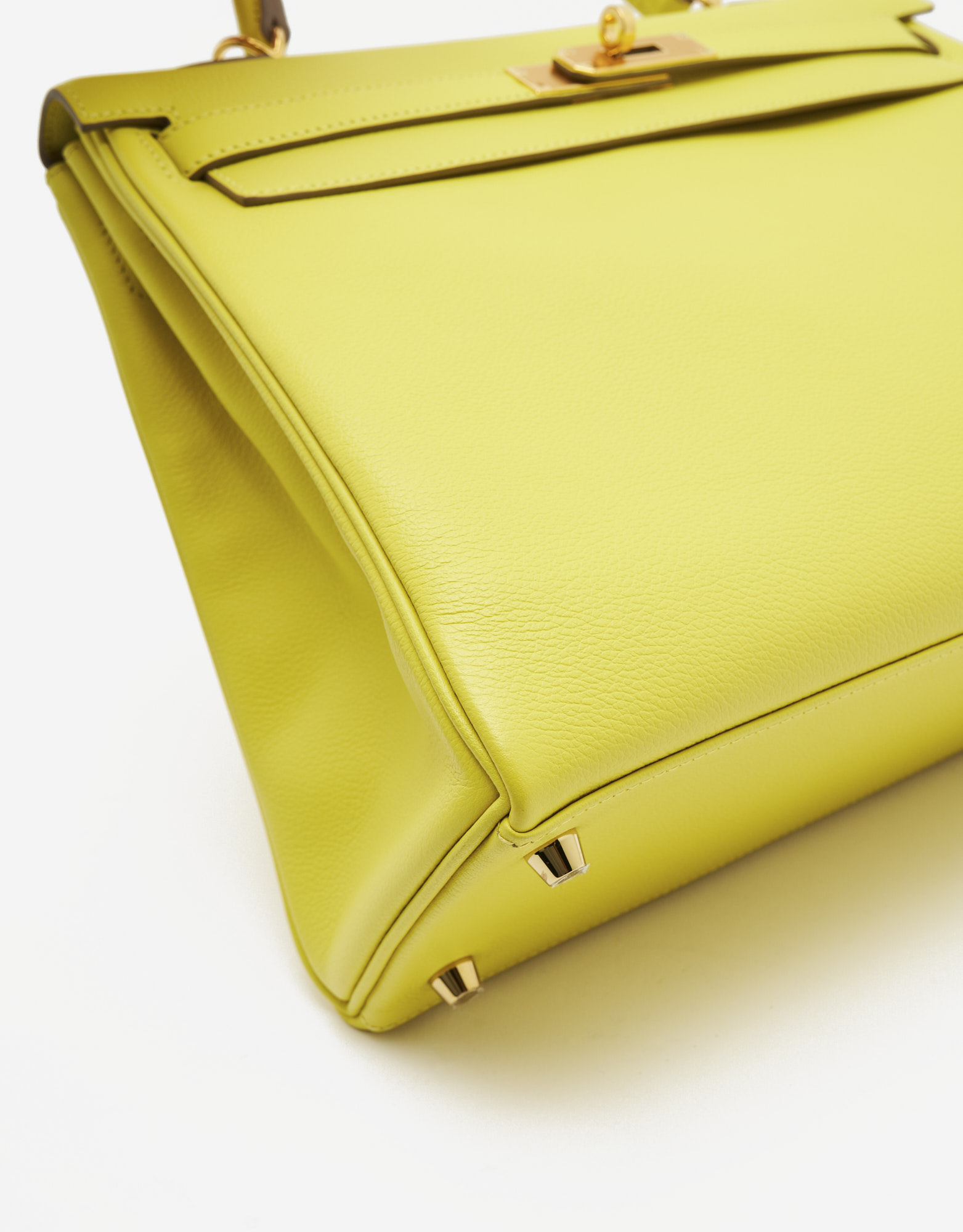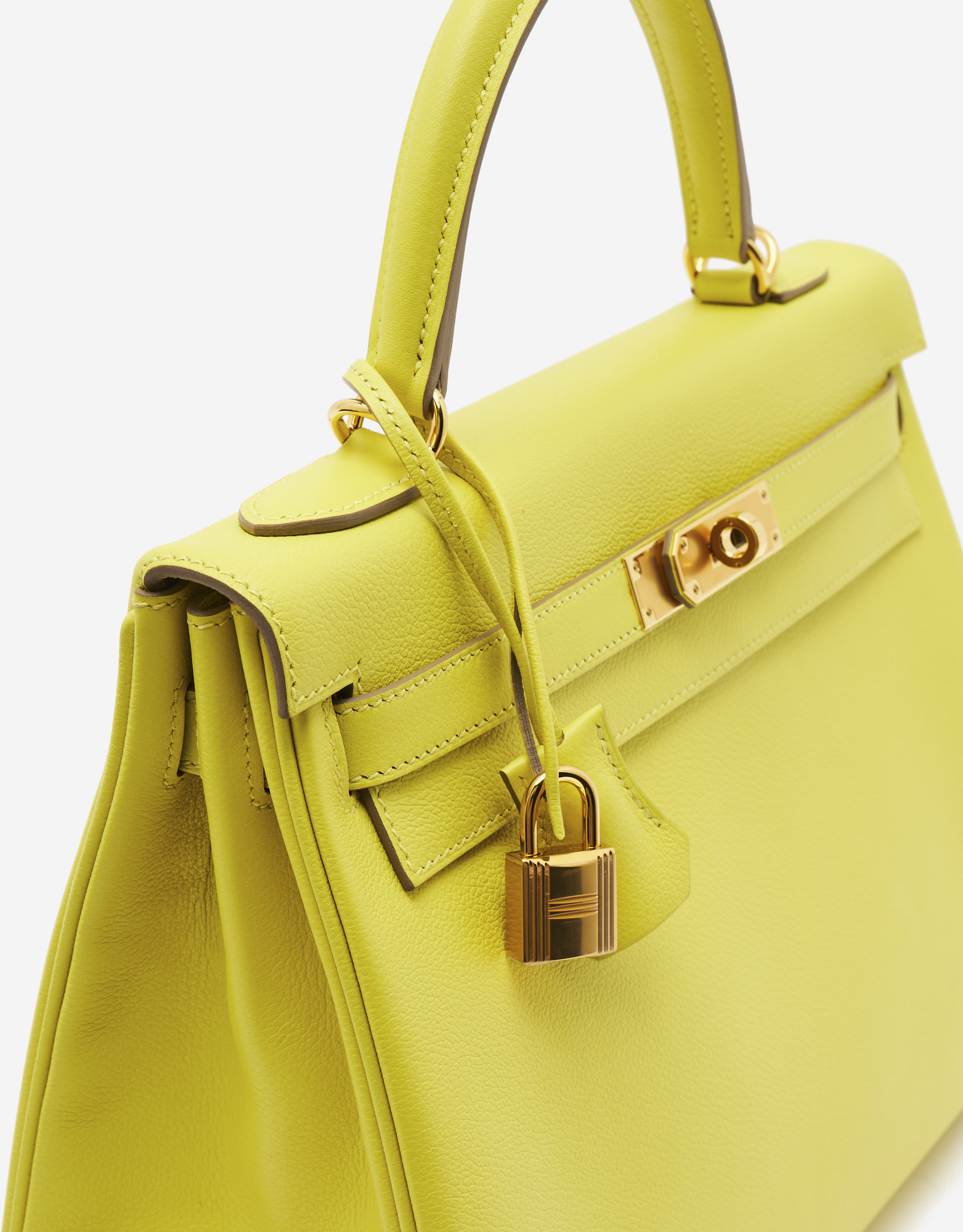 You should also check to see whether the hardware is peeling – another red flag. Whilst Hermès hardware can experience some tarnishing, this can often be rectified with polishing, whereas peeling indicates low-quality plating which is not worthy of the brand's standards. If in any doubt, simply shop at a trusted retailer. SACLÀB GUARANTEES that every item we sell is authentic, verified by our in-house experts.
Hardware: Classic
Now for the fun part! The majority of Hermès handbags come with either shiny gold-plated or palladium-plated hardware. An easy way to choose between these two is to take a look at whatever jewellery you regularly wear, such as your wedding ring or favourite pair of earrings, and match the tone.
Gold hardware (or GHW, as insiders call it), is usually plated using 18-karat gold, with 24-karat gold being used for some rare styles and special orders. GHW has a bright, glamorous shine, which works beautifully as a rich accent to classic colours such as GOLD or BLEU MARINE.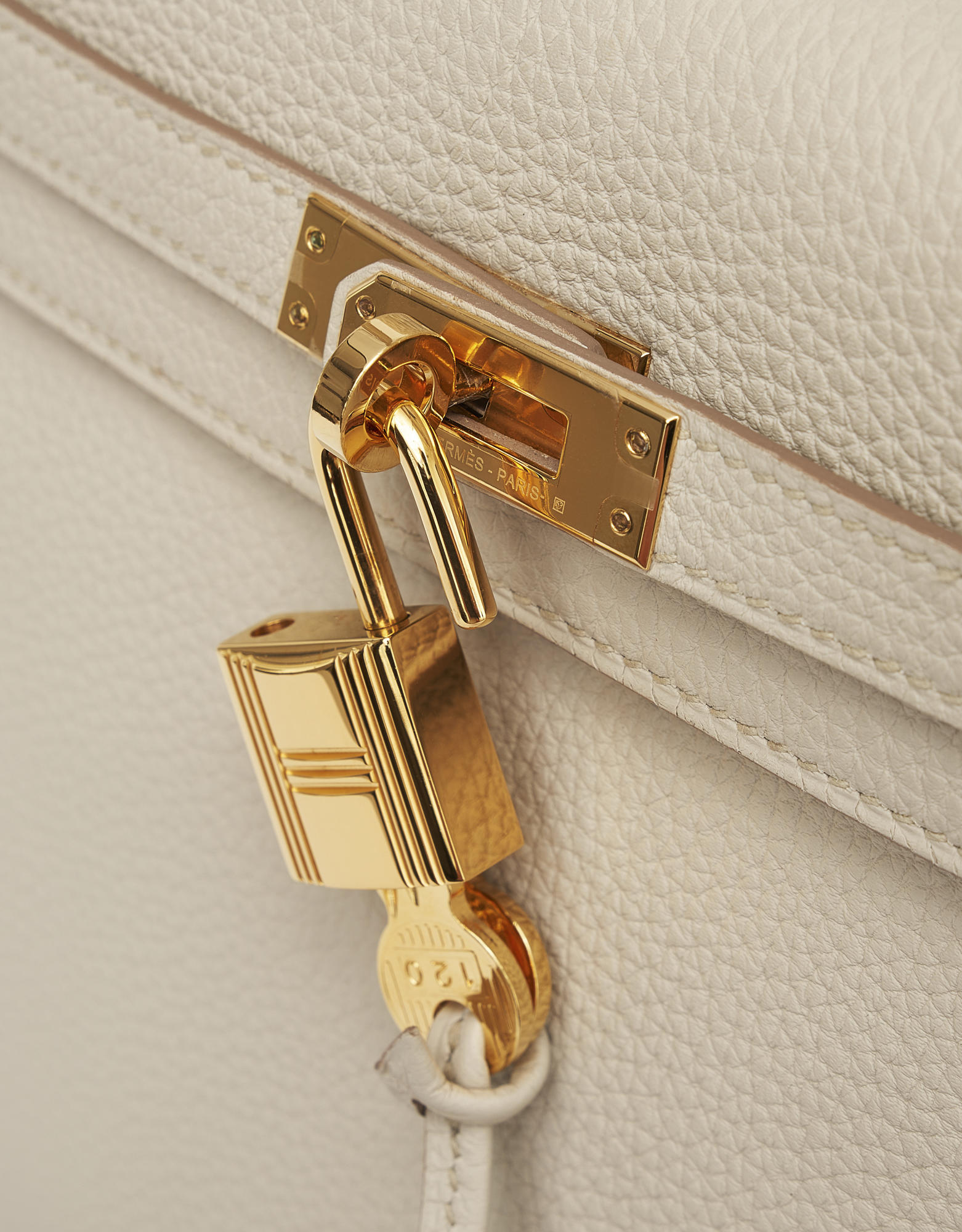 1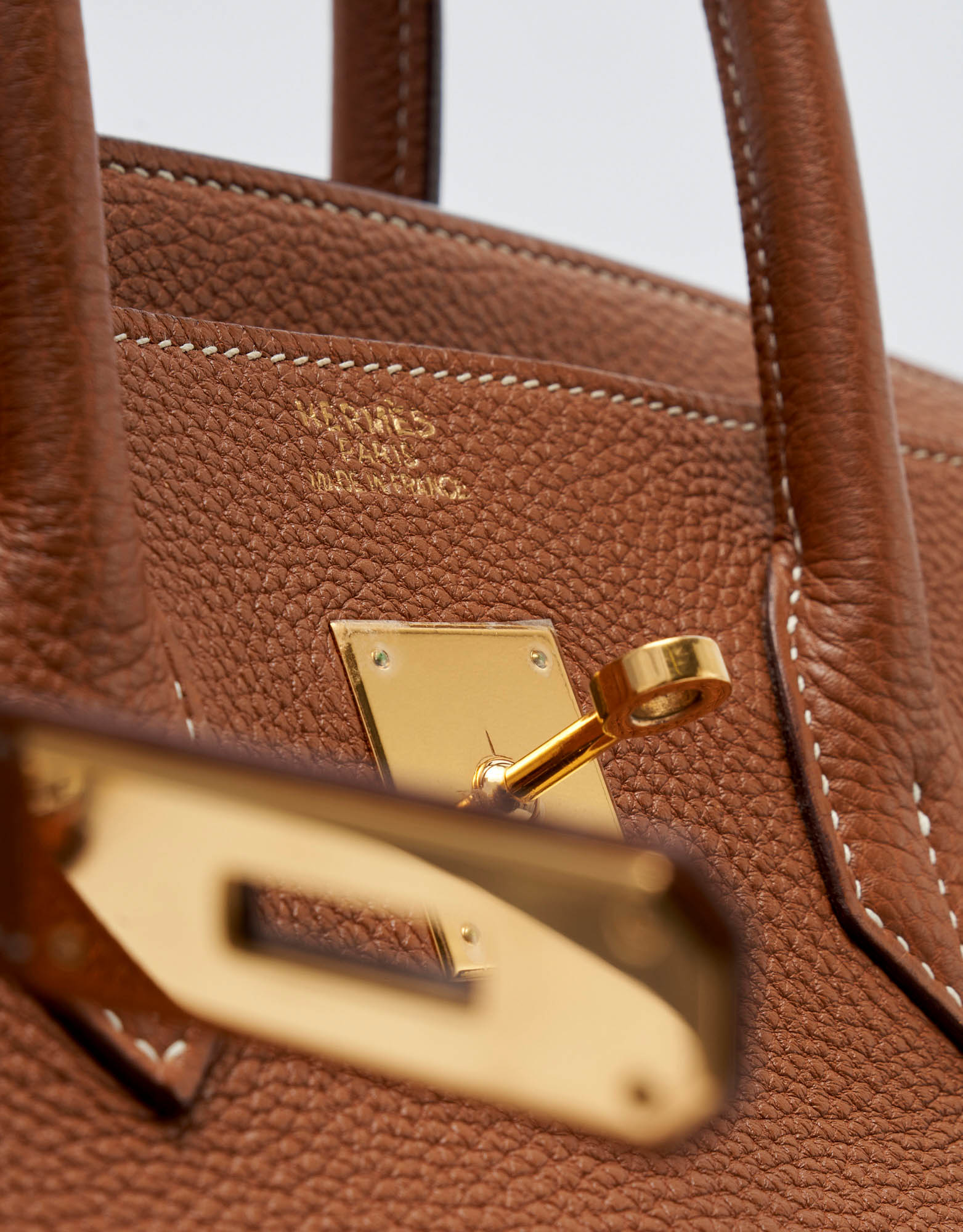 2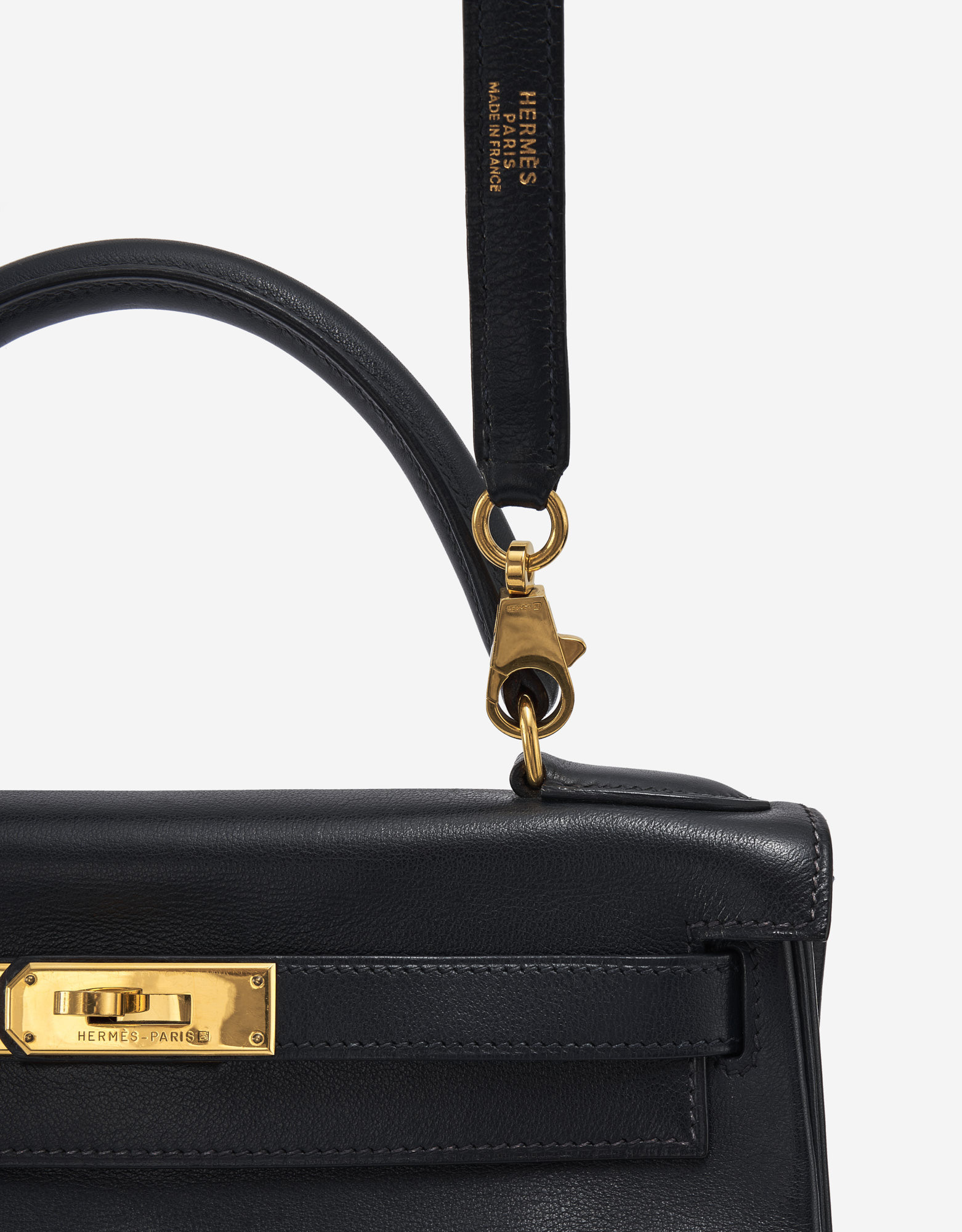 3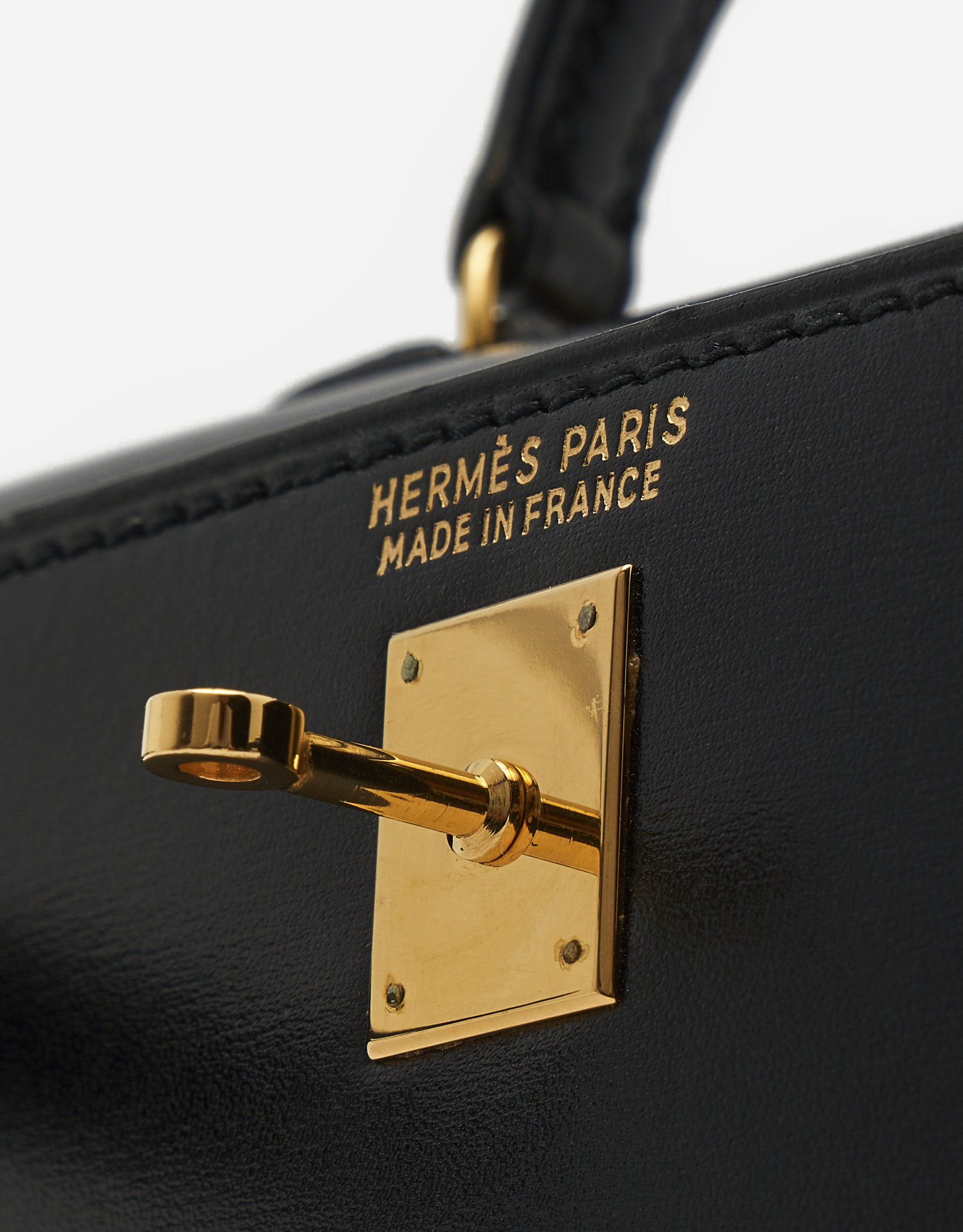 4
Palladium hardware (PHW) is part of the platinum group of metals, giving a silvery finish. If you prefer a more muted look, PHW can provide a cool contrast to brightly coloured bags, letting the leather take centre stage – we love it paired with HERMÈS' SHOCKING PINKS.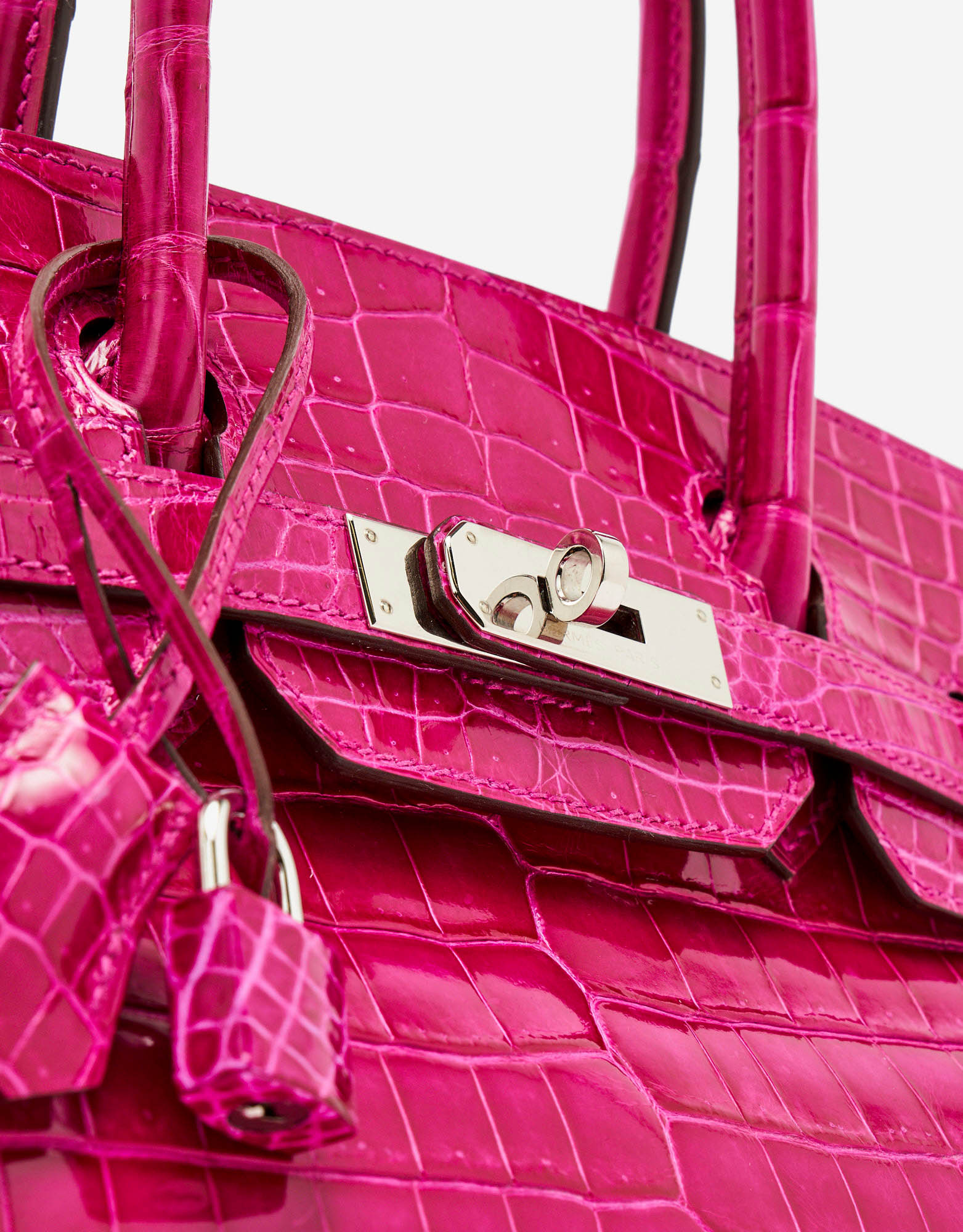 1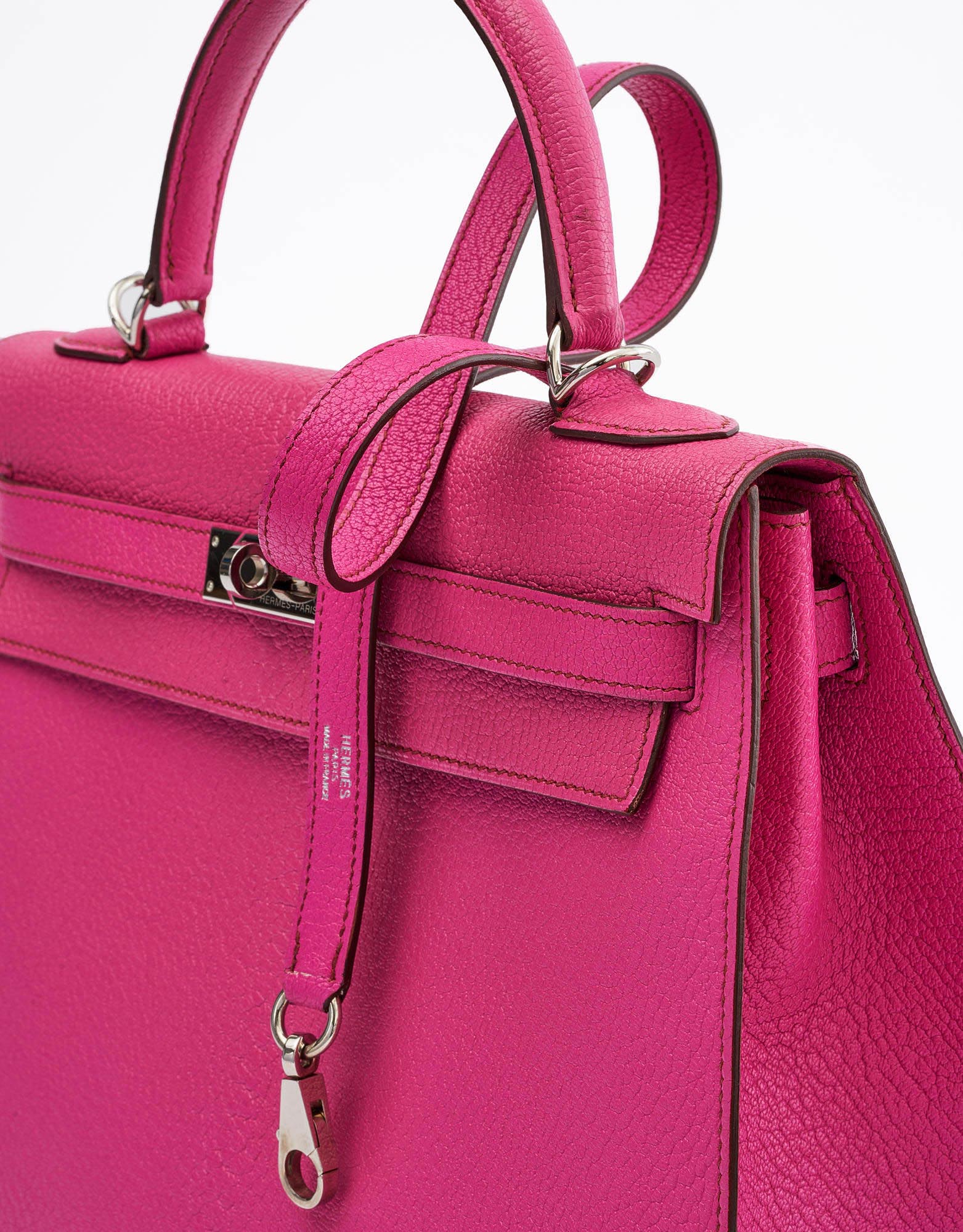 2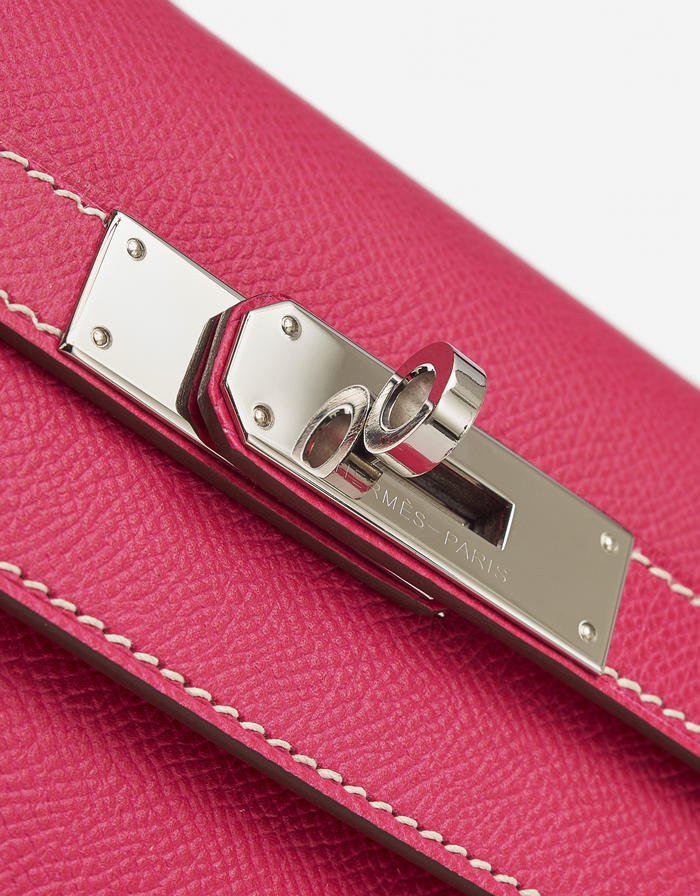 3
4
Hardware: Rare
Beyond GHW and PHW, Hermès occasionally offers alternative hardware finishes, the supply of which varies season to season.
Brushed gold (BGHW) and brushed palladium hardware (BPHW) give a more contemporary, toned-down matte finish. Beware that brushed hardware can sometimes show scratches more easily than shiny.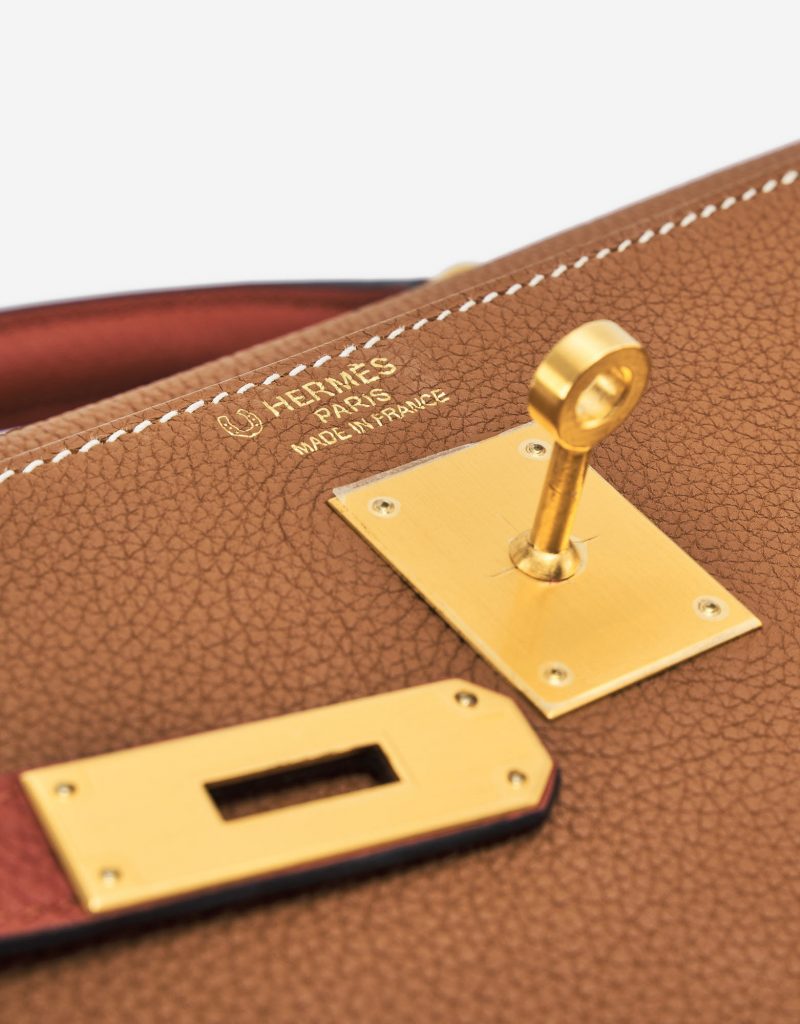 If you can't decide between gold or palladium, put Permabrass on your wishlist instead. A champagne hue which sits between the two tones, it's a versatile hardware choice to have in your handbag closet – especially if you find Hermès's GHW a little 'too much'.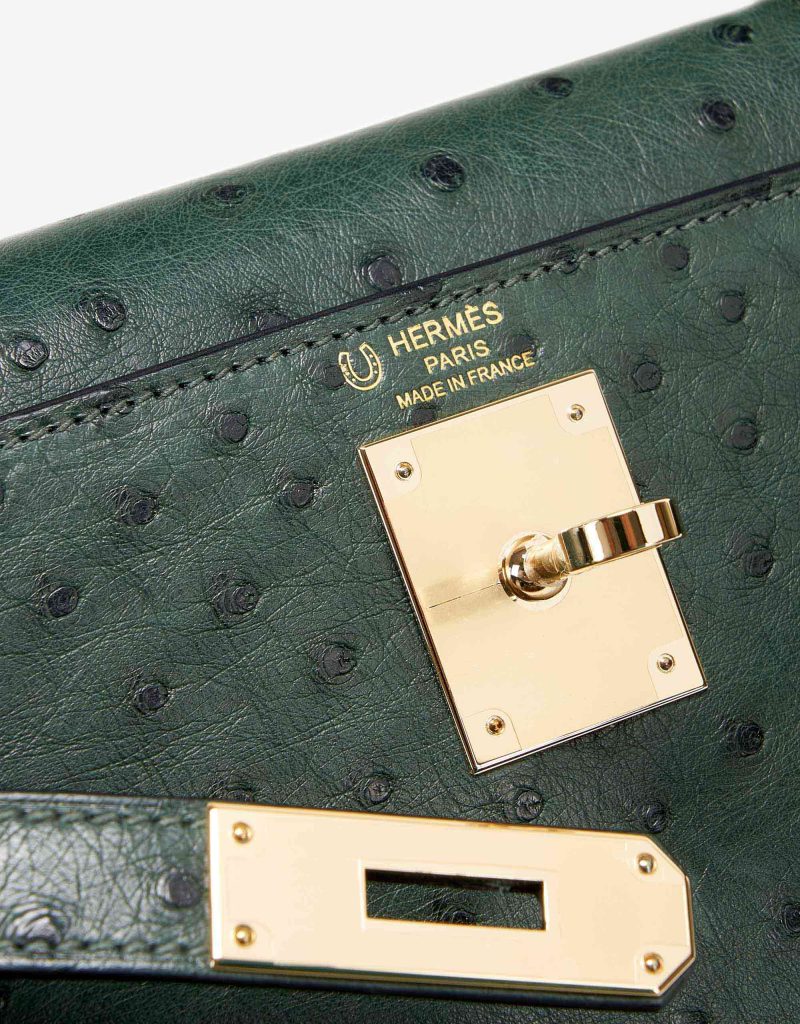 Rose gold (RGHW) hardware, with a pretty pink hue, has become particularly popular in recent years, and is largely only available for the CONSTANCE. Although it can tarnish more easily, its rose tone looks incredibly chic next to utilitarian shades.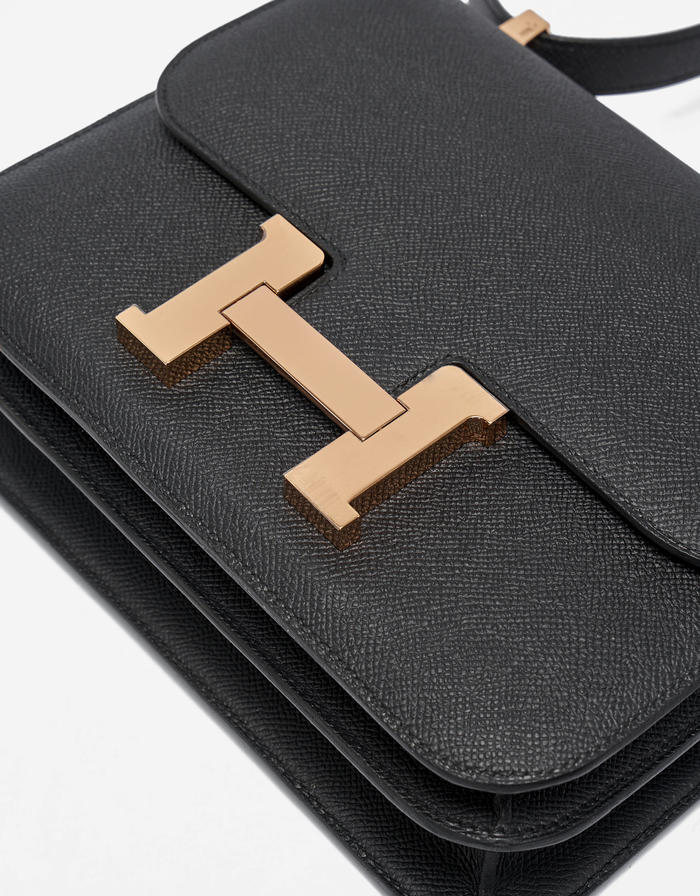 For something more unusual, try Guilloché hardware, which sees palladium engraved with an intricate diamond pattern. Not only does this prove to be durable, but also looks very distinctive paired with, for example, a smooth Box Calf leather.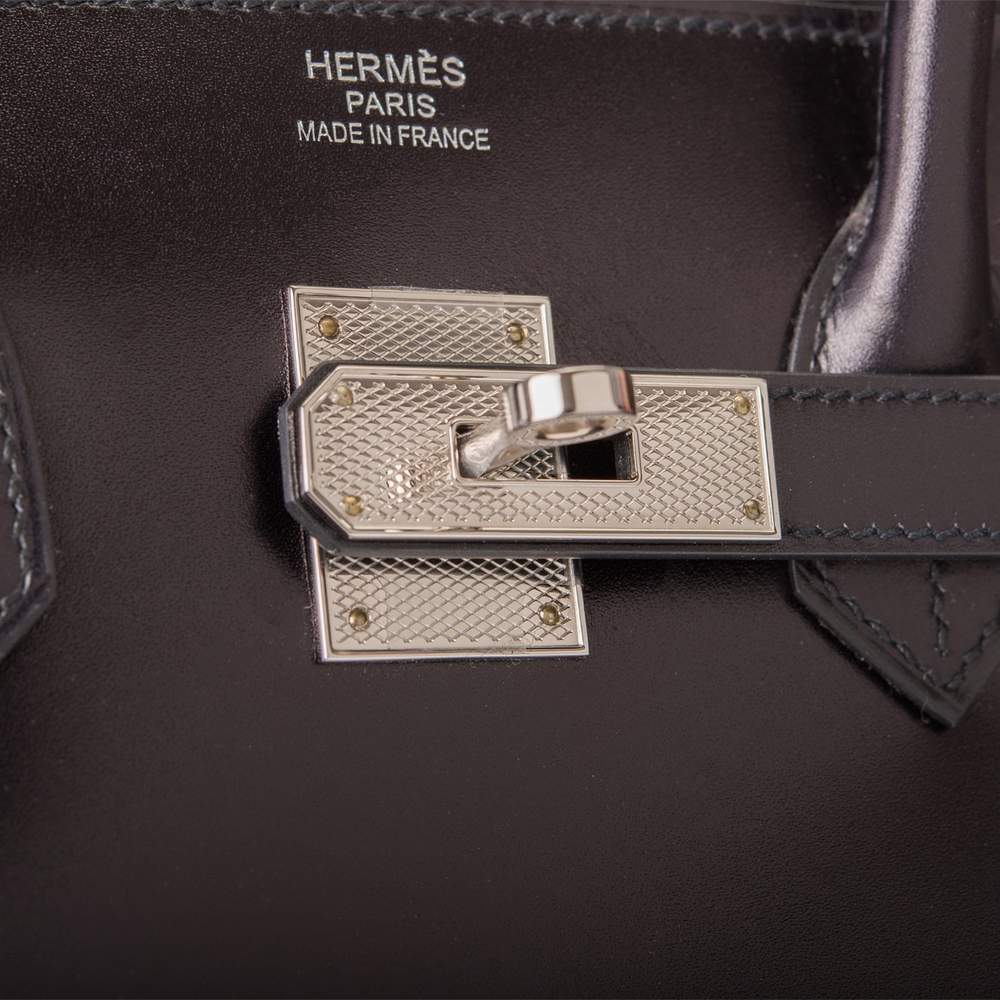 Ruthenium has a special place in many collectors' hearts. First popularised by Jean Paul Gaultier during his avant-garde So Black collection, this gunmetal-toned metal offers an edgier alternative to Palladium.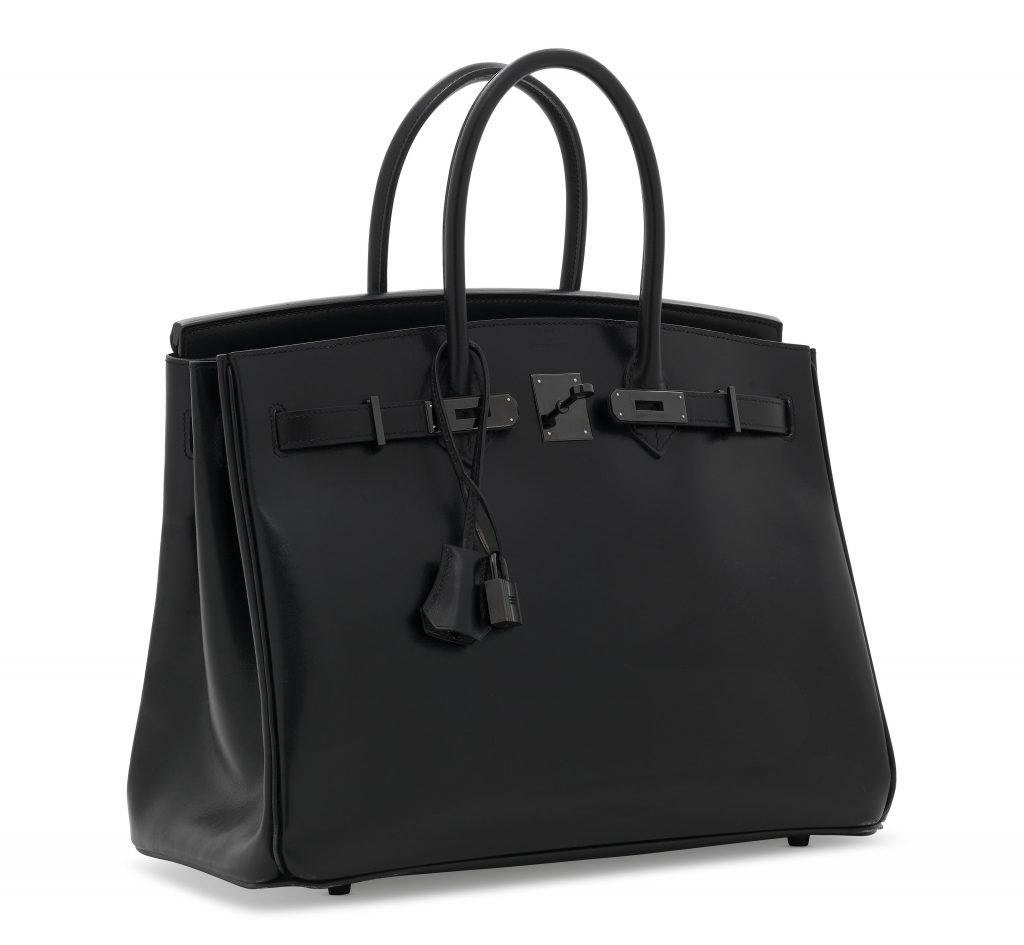 The crème de la crème of handbag hardware? It has to be Hermès' 18-karat white gold-plated diamond-encrusted hardware. Often seen paired with the VERY BEST EXOTIC SKINS, the brand's 'Diamond Birkins' are exceptionally rare and take the top prices at auction.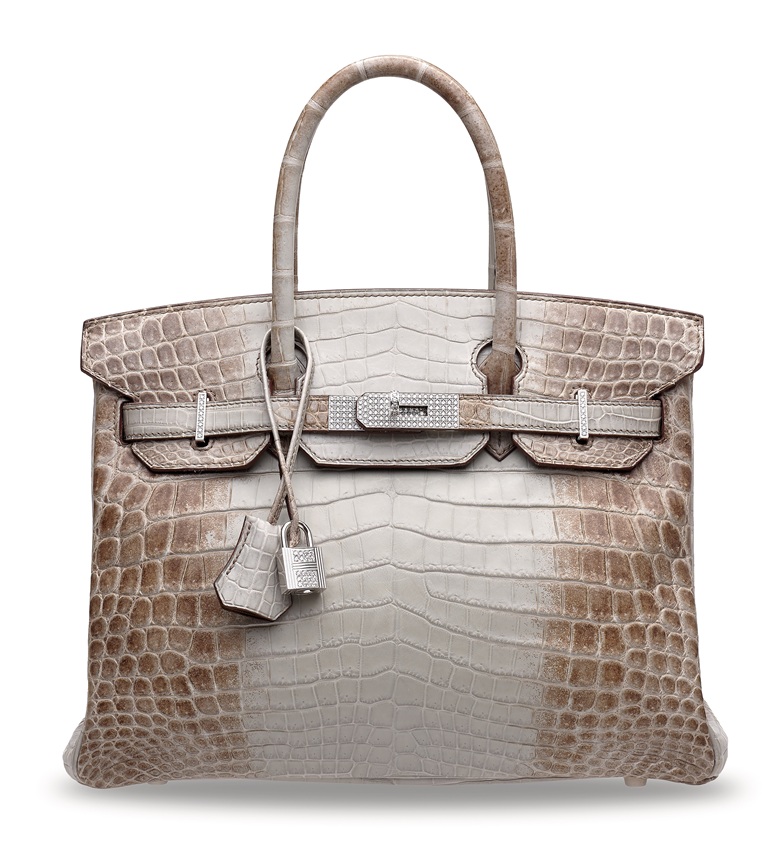 Caring for your hardware
When you fall in love with an Hermès bag, it can be difficult to imagine it ever being anything less than perfect. Sadly, the reality of hardware means that sometimes small scratches or a patina can develop, especially when you use a bag regularly. Think of these as a sign of a bag that's been well loved. However, there are of course easy steps you can take to look after your hardware so it stays beautiful for years to come. 
Invest in a PROFESSIONAL JEWELLERY POLISHING CLOTH and use it regularly to buff your hardware – this will discourage tarnishing. Be wary of using chemicals though, which might inadvertently damage the leather – there are some things best left to the experts. Finally, store your bag in a non-humid atmosphere, as this can otherwise encourage oxidation in the metal.
A word on the plastic film you'll find covering the hardware of new Hermès bags. Some collectors who prefer a totally pristine look choose to keep the plastic on, as it helps protect the metal from scratches and fingerprints. However, there are many who think that the stickers might cause damage in the long term, especially in humid climates, and advise to remove it as soon as possible. Our thoughts? Peel off the plastic and enjoy your handbag: after all, your first after-purchase bag spa treatment is complimentary at SACLÀB, and if the hardware ever becomes irreversibly damaged, Hermès can replace it entirely for you.